Active promotions and events
Join our FREE Open Day for doctors/dentists/nurses interested in specialization or work opportunities in Germany.
Date: 09.10.2021
Time: 11.00 - 17.00
Location: StudyWays Office, Ebène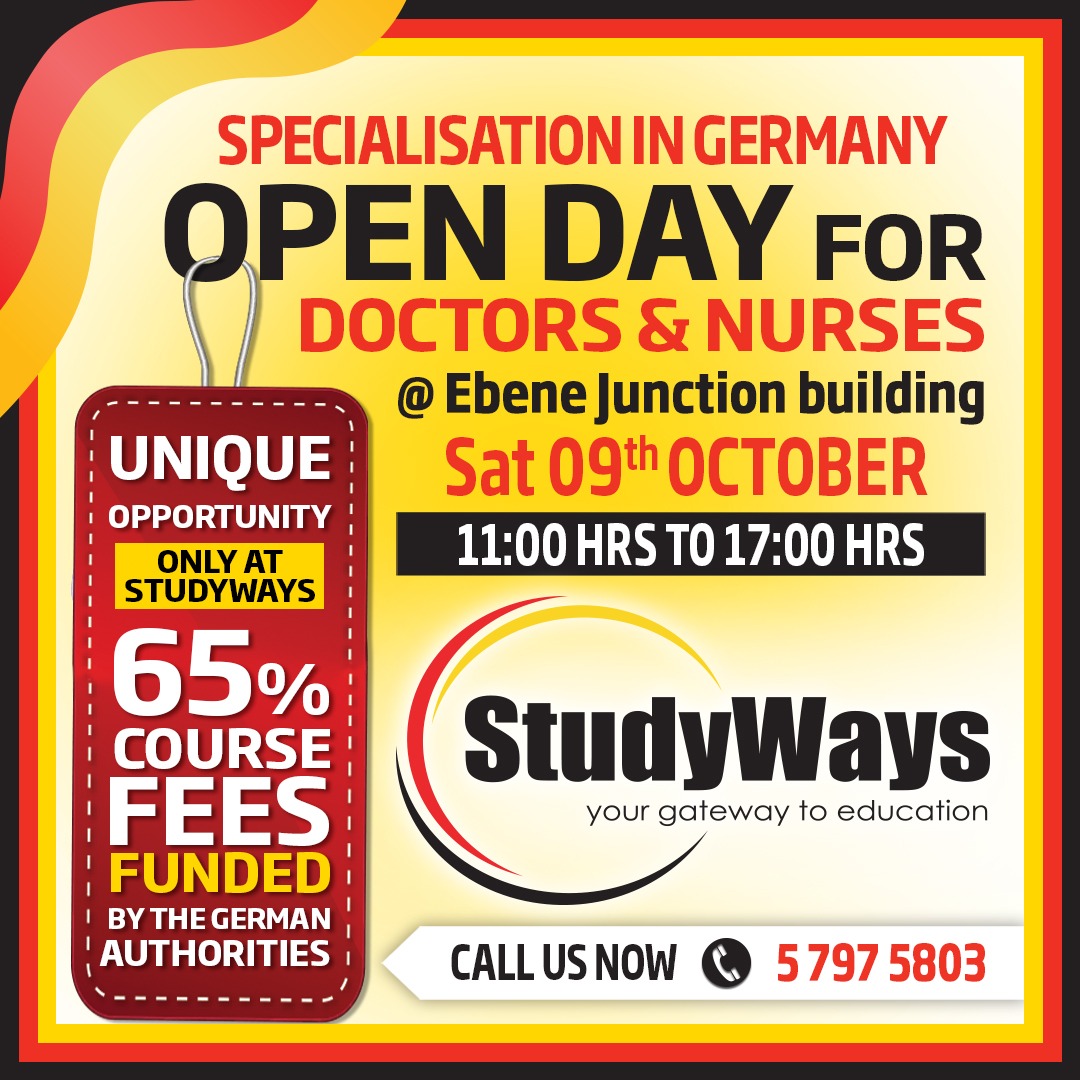 You are a doctor/dentist or nurse interested to specialize or work in Germany? Then join our FREE Open Day and meet Miss Jessica Stock, the German representative for full information on specialization options, fees, requireemtns, duration, visa and application procedures.
You are interested to study in Germany? Benefit from a unique scholarship opportunity!! Apply until 27.10.21!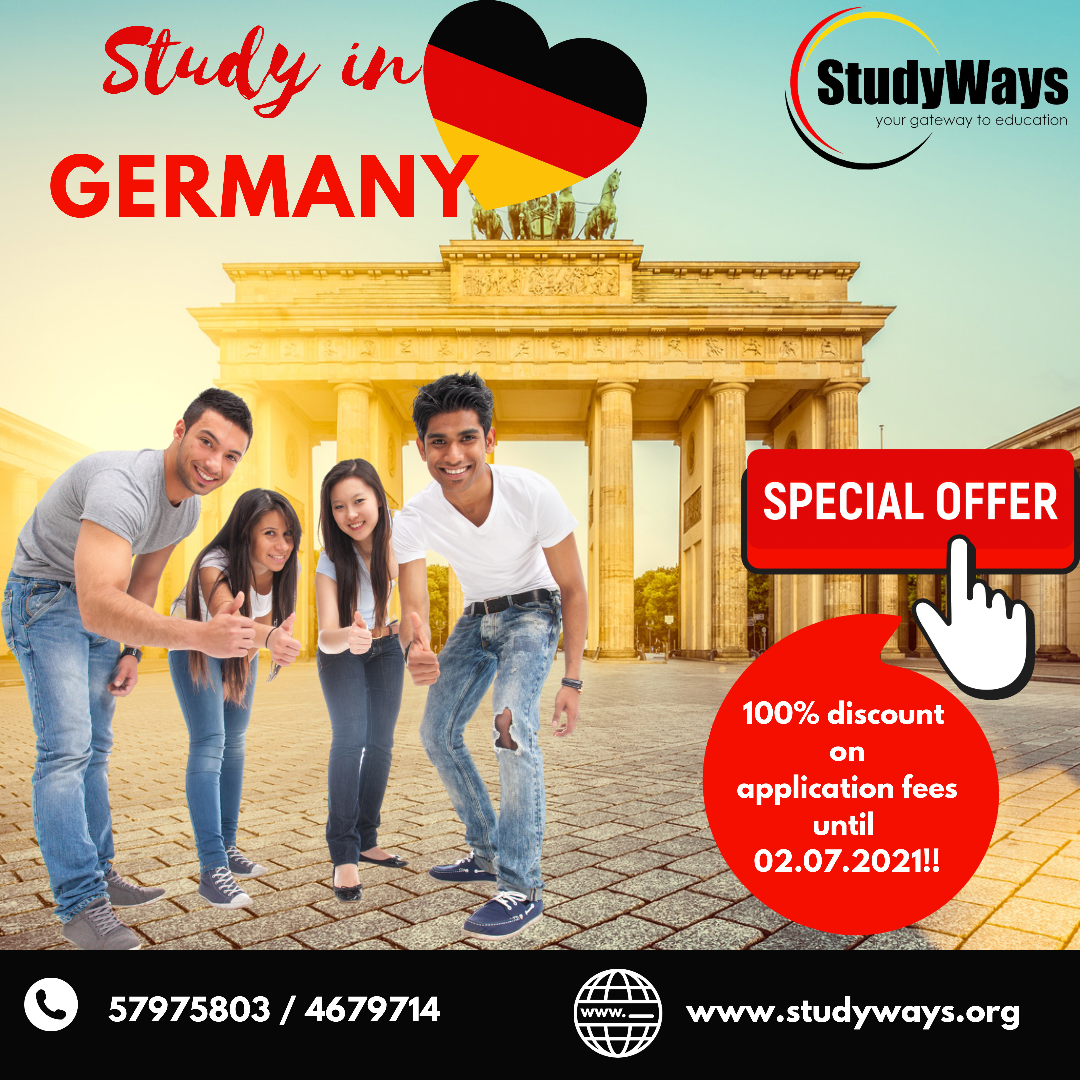 ‼️ NEW ‼️ 1500 EUR Covid-19 scholarship from StudyWays offered on language course fees followed by studies at German 🇩🇪 university. Application from 08.10. - 27.10.21 for German course starting on 10.11.21. Call us for further information on 57975803 📱 or join our Open Day in StudyWays office this Saturday 09.10.21 from 11.00 to 17.00. Don't miss this opportunity ‼️ are interested to study in Germany? Apply until 02.07.2021 and benefit from 100% discount on registration fees!